Mental Health Task Force
In 2014, the McKenna Foundation established a Mental Health Task Force with the goal of identifying community needs, gaps in services, and ultimately developing a comprehensive list of funding priorities related to mental and behavioral health. Twenty-nine provider agencies as well as city and county officials participated in the series of meetings, which culminated in a written plan outlining a shared vision, goals and commitments to carry forward the enthusiasm of the initiative.
Task Force Achievements
The mobile crisis outreach team (MCOT) is a nationally proven, evidence-based program serving our neighbors in crisis and saving community resources by reducing the burden on law enforcement, hospitals, school districts and others by providing a team of mental health professionals to respond and intervene in psychiatric emergencies.
MCOT:
Decreases suicide completion
Increases safety and access to care
Increases housing stability
Increases employability
Provides psychiatric outreach and reduces psychiatric hospitalizations
4,791

Crisis calls

More than

Half

treated & returned

to the community without in-patient hospital stay
From 2017-2021, MCOT provided life saving services to over 6,073 neighbors in need Comal County, with most calls resulting in safety plans as opposed to in-patient hospitalizations. 4,350 people were referred to community partners for services that helped them avoid hospitalization.
Signs of Suicide (SOS)
There has been a dramatic increase in the number of youth exhibiting mental health issues such as stress, anxiety and depression. As youth navigate the often difficult path of adolescence, these mental health issues, especially depressive episodes, significantly increase the risk of youth committing self-injury, having suicidal ideations and actually completing suicide.
Programs that identify youth experiencing depression, self-injury and suicidal ideation in its early stages, as well as provide services to assist students as they navigate this often difficult and lonely path, are critical. The Signs of Suicide (SOS) program is an evidence-based practice that serves to identify depression in youth in its early stages and encourages youth to talk to adults about depressive feelings and encourage others to get help. Depression is treatable and as a community, we need to provide these resources for our youth.
15,962
students served
1865 screened
707

at critical risk
for suicide and were provided therapeutic counseling

29%

reported suicide attempt in the past

46%

in need of mental health services due to issues of family conflict
Fortunately, Communities in Schools of South Central Texas (CIS) adopted the SOS program in 2016 to serve students of New Braunfels and Comal Independent School Districts. The McKenna Foundation supported the SOS assessment in both districts as well as therapeutic counseling for students in need. Since the inception of SOS CIS has responded to the mental health needs in the districts they serve with passion and professionalism.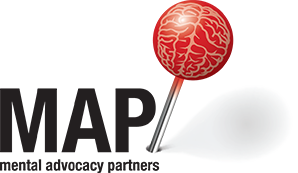 Inspired by the Mental Health Task Force, Mental Advocacy Partners – Comal (MAP) is both an online and face-to-face resource for those affected by mental health struggles. The goal of MAP is to provide an accessible, confidential connection between those in need and the professionals at partner organizations who provide help and hope. The partners share resource materials, coordinate services and plan community-wide mental health events. MAPcomal.org and several social media pages are maintained by the partners spreading a positive message of recovery and working to reduce the stigma associated with mental health struggles.