THE ISSUE
The link between some of the nation's biggest social problems and negative early childhood experiences has long been been established. The CDC-Kaiser Permanente Adverse Childhood Experiences (ACE) Study is one of the largest investigations establishing a link between childhood abuse and neglect and later negative health outcomes and general lack of well-being in adults. Analysis by the McKenna Foundation shows a family's early success or failure influences a child's lifelong trajectory.
Almost two-thirds of study
participants reported at least one
Adverse Childhood Experiences (ACE),
and more than one in five reported
three or more ACEs.
CDC-Kaiser Permanente Adverse Childhood Experiences (ACE) Study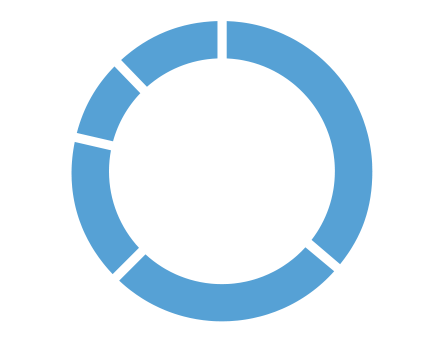 The Inspiration
The McKenna Foundation is inspired by the high positive correlation between Early Childhood Development (ECD) programs and improved social outcomes. Families and children who have access to quality, enriching experiences in safe and nurturing environments experience less child abuse and neglect, more years of schooling, higher graduation rates, higher rates of employment, higher earnings and lower crime rates. Combined together, the McKenna Children's Museum and Family Support offer a powerful and unique blend of evidenced-based intervention, education and entertainment to inspire and support families.
We believe strengthening families in four key roles will strengthen the fabric of our community and lead to healthy future generations.
Families as nurturers and supporters: The family's most basic role is to provide for their children's health, safety, security and emotional well-being. Conversely, environments associated with poor nutrition, disease and/or drug exposure negatively affects child development
Families as teachers: Families can establish an at-home learning environment, expressing high expectations and encouraging learning, reading and storytelling
Family members help negotiate and oversee their children's ties to neighbors, friends and the broader community: This helps children learn to observe social protocols and function safely and productively within their spheres of existence
Families as advocates: Empowered parents seek services and opportunities and intervene for the good of their children in school and in the community