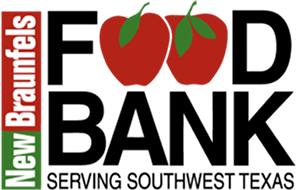 In 2009 the McKenna Foundation took action to incentivize operation of a client-choice food pantry in New Braunfels.
The need to expand food services in New Braunfels and Comal County for populations not currently being served by existing programs was critical.
The basic premise of the client-choice food pantry model is just that – people seeking food assistance choose for themselves what products they receive based on need and preference. Many client-choice pantries resemble small grocery stores, with products arrayed on shelves and in coolers/freezers, from which clients can make choices that reflect their family's needs, tastes and ability to prepare. Having the opportunity to choose their own food gives people a sense of dignity and control.
In addition, client choice food pantries:
Produce less waste: Clients select foods they like and are familiar with cooking.
Support unique family needs: A family's food needs may be impacted by availability
or condition of cooking appliances, cultural differences or religious beliefs.
Restore dignity to the individual by empowering choice.
Encourage healthy food choices by incentivizing fresh choices over canned or processed options.
The New Braunfels Food Bank is the culmination of a long partnership with the San Antonio Food Bank in response to the need to expand all food resources in the New Braunfels area. The grand opening in September 2017 marked the largest single investment in the community's social infrastructure in recent history. This historic impact is attributed to the development of strong relationships between the non-profit, private, and public sectors and a willingness of these partners to contribute to shared vision on behalf of the community.
The New Braunfels Food Bank's 28,000 square foot branch facility, co-located with the Sunrise Apartment Homes, was planned and constructed to serve the entire community: helping those who have resources connect with those who need resources.
In addition to food, the New Braunfels Food Bank impacts the local community through:
benefit access assistance
job training and search assistance
a mobile Mercado
an on-site garden
health and wellness education to individuals at risk
The McKenna Foundation and NBFB share the following vision:
Food for Today
The first step to ending food insecurity is providing the resources needed to secure food
for today. Emergency assistance is available to any person(s) who visits the NBFB.
Food for Tomorrow
Eliminating hunger is the first priority, but NBFB looks beyond today to help clients access
the resources they need to stabilize their lives going forward.
Food for a Lifetime
NBFB strives to guide clients to health and self-sufficiency. Innovative nutrition,
health, wellness and agricultural initiatives take a holistic approach to nourishment.

2021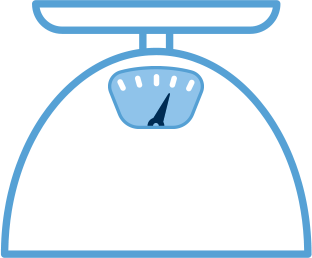 7,486,163
pounds
The NBFB provides specialized programs for children, adults, seniors, homeless individuals and families, senior citizens, the underemployed and veterans throughout Comal County. As of September 2021, 9,715 volunteers worked together to provide food, comfort, and education to 14,313 individuals in the previous year. In 2021 more than 7,486,163 pounds of food was distributed to our neighbors in need. The impact of this resource stretches to meet the demand month after month.