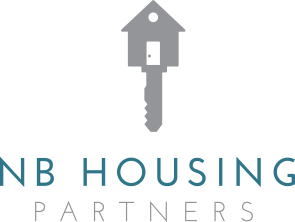 In response to the immediate need for affordable housing, McKenna began conversations with community stakeholders in 2012. This influence led to the establishment of the first local non-profit dedicated to addressing the area's growing housing crisis – NB Housing Partners.
NB Housing Partners is a team of professionals and community volunteers closely connected to local housing issues. A plan to develop the community's first resource for direct service to families with minor children who are homeless grew out of first-hand business and community knowledge and experience.
Local non-profit agencies, who have established success in helping families toward independent living, are working with the NB Housing Partners Board of Directors to develop programs and partnerships to best fit the community's needs:
New Braunfels Food Bank
Family Promise of Greater New Braunfels
SJRC (Formerly St. Jude's Ranch for Children)
Connections Individual and Family Services
Crisis Center of Comal County
Communities in Schools of South Central Texas
Any Baby Can
The McKenna Foundation provided $250,000 toward the acquisition of land for transitional housing and the New Braunfels Food Bank. Further, the Foundation committed $1,000,000 to NB Housing Partners for the construction of transitional housing on that site.
The transitional housing will serve as a bridge to housing independence for families with minor children. These families will have already exhibited determination through successful completion of life skill programs with local partner non-profits. The families will be ready to live on their own but high local market rents, the low number of affordable units, and unattainable rental transaction costs put them at risk of falling back into the situations that drove them to seek emergency assistance in the first place.
This transitional program will provide 6-36 months of housing, funded from client-paid rent starting at or below HUD fair market levels, allowing families time to build financial resources and reserves. This bridge offers a path to permanent housing independence.