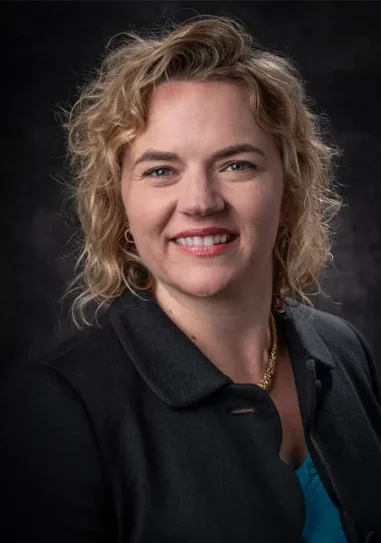 JEWELL: McKenna investment realized through NBCF

Oct. 24, 2023

This year marks 70 years of McKenna in the community; a milestone our namesake most likely never thought would include not only a hospital operation, but also supplementary medical support businesses, a grantmaking foundation, a children's museum and an events center. The constant amongst each of these efforts, however, was the catalytic energy Howard McKenna first embodied that powered the creation of these service lines by, for, and alongside community partners.

The McKenna Foundation was established from the sale of McKenna Memorial Hospital to the CHRISTUS Santa Rosa System and since that time, the foundation has been inspired to act and invest by many other catalytic individuals and nonprofits. One of the first intentional investments began in 2009 when a local group of civic-minded individuals envisioned the New Braunfels Community Foundation (NBCF) and approached the McKenna Foundation for operational seed funding.

A community foundation offers individuals and families a professional and efficient way to leverage their charitable giving and maximize their impact on community need through donor-advised funds, field of interest funds, legacy giving, giving circles and scholarship funds. Donations to a community foundation are invested together which allows for a larger asset amount and, hopefully, higher returns on those investments.

The McKenna Foundation board of trustees saw great value in launching the NBCF for many reasons, the most compelling being that the growing community of New Braunfels needed another philanthropic institution that could cultivate more funds and donors to meet neighbors' needs then, now and in the future.

The two foundations complement each other. McKenna as the perpetual, static asset invested in the stock market that would slowly grow over time, and the NBCF as a dynamic fund that constantly grows and will develop into a large endowment representing a broad cross-section of charitable donors' interests and passions. These two organizations, alongside the United Way of Comal County, form a three-legged stool from which community nonprofits find resources and respite to support their work and the populations they serve.

Between 2012 and 2019, the McKenna Foundation invested $850,000 in seed and operational funding for NBCF. McKenna also assisted with grants to seven local nonprofit organizations to start their own endowment funds and seeded the creation of two field of interest funds: the Community Endowment for the Arts and the Comal Emergency Relief Fund. McKenna donates office space to the NBCF, and co-location of the two entities allows for constant communication and invaluable collaboration to benefit the nonprofit sector.

Almost 15 years after conversations about the NBCF began, the McKenna Foundation board and staff could not be prouder of their partner's accomplishments and satisfied with almost a $1.5 million investment realized. To date, the NBCF endowment has grown to almost $14 million through 140 different funds, and their donors and board have provided another $14 million in grants to area nonprofit organizations as a result.

This community tool is available to all — including you. Whether you have a little or a lot to share, there is a vehicle the NBCF can provide to help you give back to the community that has given so much to us all. For more information about those opportunities, visit nbcommunityfoundation.org.

Alice Jewell is the Chief Executive Officer for the McKenna Foundation whose mission is to advance the well-being of the New Braunfels community. She has been with the Foundation since its inception in 2008, and with the McKenna organization since 2006. Prior to this role, Alice served as the Foundation's Executive Director, Director of McKenna Children's Museum and Director of McKenna Events Center. She oversees all aspects of the grant development process, as well as the Foundation's strategic planning and community collaborations. Alice received a BA in Communication from the University of Texas at Austin and a Master of Public Service and Administration from the Bush School of Government and Public Service at Texas A&M University.